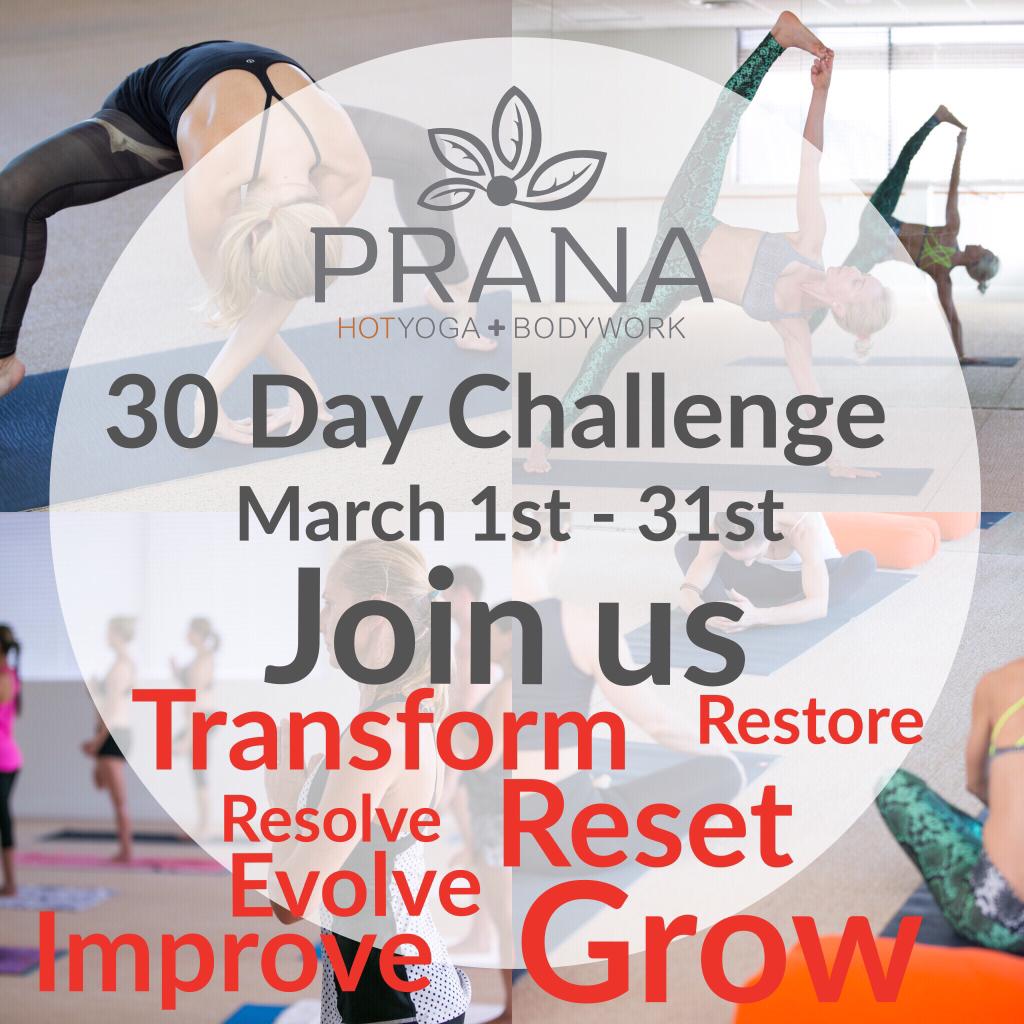 Starts on Friday March 1st, 2019
Come in, write your name down on the 30 DAY BOARD and let us know you are Joining the Challenge! 🌞 🌞
You will take a class everyday for the next 30 Days! (You may make up a max of 3 classes by doing doubles) 🙃
We will add you to our list of participants! ✅
You will receive Tips on how to stay with it, how to Improve Form and Alignment, Nutrition & Hydration Tips. 👍
You will be part of this Facebook group where students will cheer each other and share insights during the 30 day journey. Throughout the month you will be invited to participate for free on posture clinics that will help you get the most out of your practice.
We will have a celebratory party at the end where everyone who wishes gets to share their experience!
We will schedule a session for you to take before and after pictures if you desire with one of the teachers!
Investment $75
WHAT DO YOU GET???
To see you body work on it's best performance. You mind clear on how beautifully your health can increase your happiness.
Did I say you can practice 30 days of Unlimited yoga. yes you can… ❤️❤️❤️   You will love to say My Prana Bodyworks!