We proudly present Lifestyle Adjustment Chiropractic and Wellness provided by Dr. Randy Schulman
Auto Accident Injuries

Sports and Work Related Injuries

Health Insurance (In network provider for Cigna and Florida Blue)
Medicare

Private Pay

Wellness/Chiropractic Maintenance Plans
Don't Live With Neck Pain or Back Pain!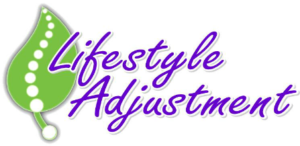 Dr. Randy Schulman and
Lifestyle Adjustment Chiropractic and Wellness
continue to serve patients throughout the South Florida area –
Fort Lauderdale
, North Miami, North Miami Beach, Miami Beach, Miami, Miami Shores, Sunny Isle, Aventura, Surfside, Bal Harbor and Bay Harbor Islands as well as many other South Florida communities.
30 Years in the South Florida area.
Your Fort Lauderdale Chiropractor Can Help with YOUR Pain!
Dr. Randy Schulman opened his first office (Biscayne Chiropractic Center) in 1988 in North Miami Beach. As an experienced chiropractor, Dr. Randy Schulman makes

every effort to make every patient feel comfortable and satisfied with their chiropractic care.
As you browse our site, you will find information pertaining to chiropractic as well as have the ability to e-mail us with questions or make an appointment. To save some time on your initial visit, you can download and print our intake forms here (soon).
As your chiropractor, you can also rely on us for emergency care and a prompt email response.
Remember, "A Healthy Spine Will Keep You Aligned!"
Dr. Randy Schulman, D.C.