Nutrition +Yoga + massage = Well being!
And that's why we are having our guest Dietician Sheila Schegler and Unleash Life  Cold pressed juice
at our studio for this amazing Open house Weekend Full of GOODNESS !
        So in between classes get a taste of this amazing pressed juices and come learn from  Sheila on Sunday at 2pm!
This is a Free Lecture!
Have you been searching for the perfect diet for years but continue to struggle with weight or health issues? Don't miss out on Hot Yoga's nutrition lecture September 30th, where we will discuss why diets NEVER work and what you should do instead! With the ridiculous amount of misinformation on food and nutrition, we just end up hopeless and frustrated. Together we will tackle this misguided information once and for all and uncover key steps you need to start taking today on your path to making positive changes!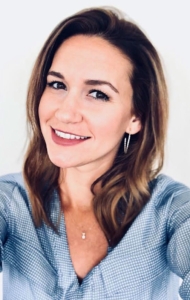 About the speaker –
Sheila is the Dietitian and founder of Wellness Living and Nutrition, a nutrition private practice in Fort Lauderdale. As an integrative and functional Dietitian, Sheila utilizes a wholistic and personalized approach to nutrition, health, and healing in order to restore the body and resolve a variety of health issues that are centered around both mental and physical health. Sheila believes true wellness is only achieved when diet, fitness, and emotional health are in balance, something that can be accomplished through shifting the focus from the traditional dieting mindset to a more mindful and positive approach. Sheila has a Bachelor's in both Psychology and Business Management and a Master's in Dietetics and Nutrition.